Have a manufactured home that needs plumbing connections to city water? Need an aerobic or conventional septic system?
Call the experts at Alamo Transport & Development and let our experienced team handle the job!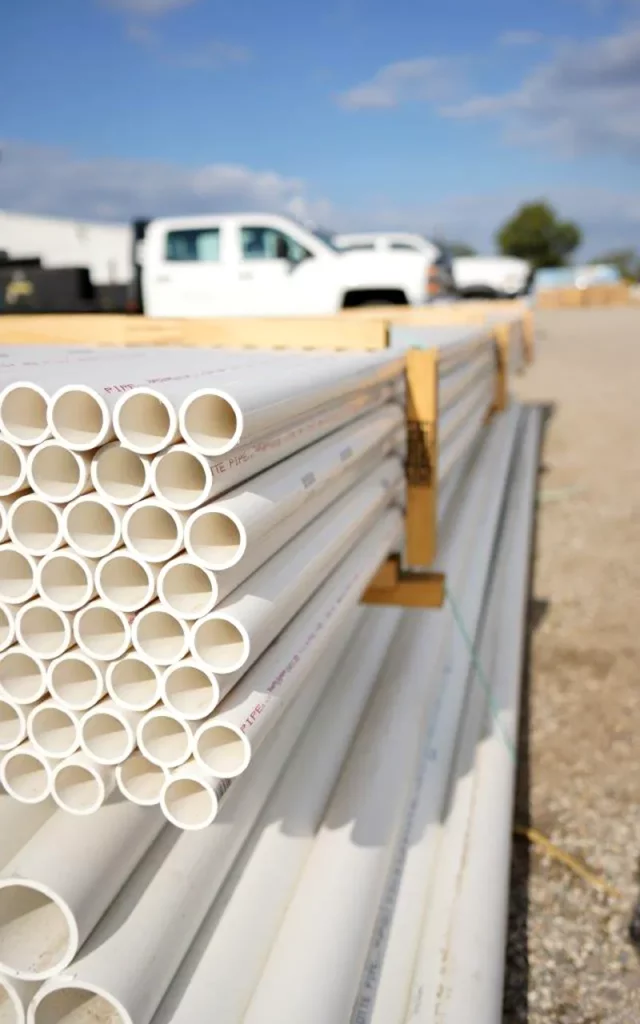 When you want quality plumbing work done for your manufactured home, why hassle with sub-contracting out to a third-party agency? We have skilled plumbers on staff to handle your plumbing needs.
We regularly install under plumbing for manufactured homes, incorporating your bathroom, kitchen and other room lines with the vital pipe connections between water, sewer, and/or your septic system. We have quality plumbers specializing in manufactured homes; call us today!
Our conventional septic systems are designed by a licensed engineer and installed by licensed septic installers. We do all the work for you in securing the necessary permits, inspections and soil tests. Our team of experts will then excavate, install and cover the site for final use.
If you need more than a standard septic system we've got you covered. Our licensed engineers are able to design an aerobic septic system suited for your needs.
Our installation is prompt and professional. We take care of all permits, inspections and soil tests.
After your manufactured home is established on the site, after your septic system is installed, and after your under-plumbing is set up, you still need someone to connect your new home to the city or county water supply.
Alamo Transport can handle that for you too! We can take care of all city/county water hook-ups and coordination
Ready to work with our team?
You can get started now by filling out our quote request form in full. We will reply to you shortly after receiving the completed request!